What Factors Contribute To Your Property Value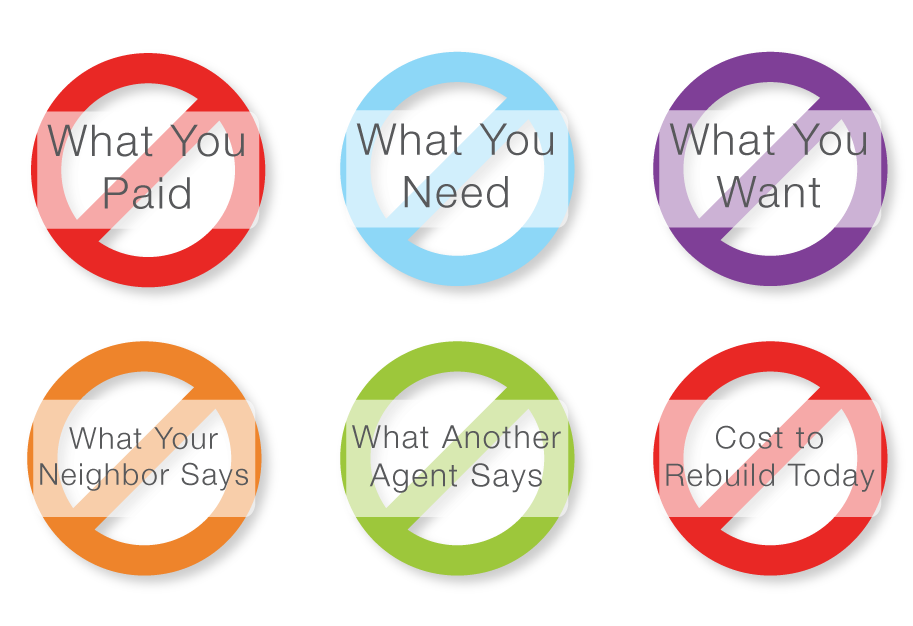 Is determining property value an art or a science? Do you think a homeowner, buyer, real estate agent, neighbor, friend, appraiser, and insurance agent would all agree on the same value? The simple answer is no, and the explanation of why they won't agree on the value is in the variables used to determine what the property is worth. I want to help you navigate through the many pricing misconceptions.
Think about it like this. When a homeowner wants to sell, their motivation and time frame are very important factors to consider when setting their listing price, and ultimately affect what sales price they accept. Wouldn't you think a seller dealing with divorce, death, or debt would want a quicker sale, thus listing at a lower price to generate more showings and offers? If, however, a homeowner was not in a rush to sell and had made significant property improvements, they may set the price higher and wait to find the perfect buyer to appreciate their attention to detail.
Often times, an appraiser will not value property improvements at full replacement cost. According to HGTV, some home improvements pay off at resale...and some don't. You may not be surprised that kitchen and bath remodels rank high on this list...with a return of about 80% of cost. Landscaping to increase curb appeal and adding rooms to increase square footage to a smaller home can also boost a home's value. Swimming pools, a $5,000 refrigerator in a modest home, and $10,000 worth of extensive wood trim are examples of upgrades that may not increase resale value.
Now let's think about how an insurance agent values your home. They recommend a policy amount (property value) that covers replacement of the home using the local average costs of building materials and labor. They consider what it would cost to rebuild that specific home today, and usually don't cover extraordinary improvements unless specifically requested and insured by the homeowner. Since the land under and around the house would not be damaged if the home was completely destroyed by fire or flood damage, the land value is also not included in the replacement value. Therefore, a home worth $300,000 with a land value of $75,000, would have an insurance value of $225,000.
Additional variables to consider when setting market value is the neighborhood and location. A home on a prime lake or wooded cul de sac lot would add value, whereas a comparable home located in the same neighborhood with power lines in the back yard would be less desirable and thus subtract value. The same house in one school district versus another could also have an impact on the values being different. The showing condition of a home could affect a buyer's opinion of value. A home with a well-manicured yard, neutral paint, organized closets, and tidy rooms will show better, and thus generate positive feedback from buyers. However, a home with bright colored walls, holes in the sheetrock, dirty carpet, and cluttered rooms would not be very appealing. It's a mindset thing, and first impressions do make a big difference in how quickly a home sells for...and at what price. I strongly recommend staging a home to sell. Here are 11 budget-friendly staging ideas that will wow buyers!
Market condition is probably the most significant factor that affects property value, and it's a factor out of our control. Availability of financing and affordable interest rates has always been a driving force in the stability of the housing market. When there is more housing supply than qualified buyers looking to purchase real estate, homes take longer to sell. They also sell at a lower price. This might happen in different seasons for some areas. For example, homes typically sell quicker in the spring, summer, and fall rather than winter in the Northeast due to the cold winters and all the feet of snow on the ground that time of year. Supply and demand issues also occur in different regions of the country. With so many people relocating south to escape cold, harsh winters and to enjoy a quality of life they've always dreamed of, market conditions are not as up and down in areas like Myrtle Beach, South Carolina.
If you're curious about the current value of your home, you can receive a free desktop valuation online. This service works for any area of the United States. eXp Realty currently has a network of professional real estate agents in 46 states. We will connect you to a specialist in your area if and when you're ready to sell. No pressure and no obligation...just our commitment to help our local communities receive the most comprehensive real estate advice and service.
Author:
Lisa Belcher
Phone:
561-808-9708
Dated:
November 3rd 2017
Views:
221
About Lisa: As an experienced professional, Lisa Belcher prides herself on blending old-fashioned customer servi...